Trusted By
The original online Harding Testing service for the broadcast industry
How It Works
We use the most current algorithms to ensure compliance with all major broadcasters.
Upload
Registration is simple. Then upload your video and receive test results back within minutes.
Test
Our Harding analyser will test your footage for any non-compliant flashing or patterns.
Result
On completion of the test, you will receive your results by email and via your user area.
Self-serve or hands-on? Take your pick
Whether you're looking to get the test done quickly online or want us to do the work, we've got you covered.
Waste no time and get your results immediately
Available for you around the clock, all year round
Upload your files, test them yourself, and access historic results from your user area
No need to register. Just sit back and let us do the heavy lifting
Your results are ready in less than 30 minutes
If the test fails, we can advise you on how to fix it or help you get it done, and the second test is on us.
Testimonials
Trusted By More Than 3,000 Ad Agencies, Broadcasters, Production Companies & Record Labels
Your Files Are Secured
We deal with sensitive content all the time, and we understand how important it is to keep your files secure.
That's why our system went through an in-depth stress test that now safeguards all of our clients' files in a vault to ensure no malicious hacker will gain access.
You'll have the option to delete your files automatically after the test is done. No one, including us, has access to see your video at any time.
Once your test is complete, we delete all media files from our database, keeping only your test results so that you can access them anytime you need to.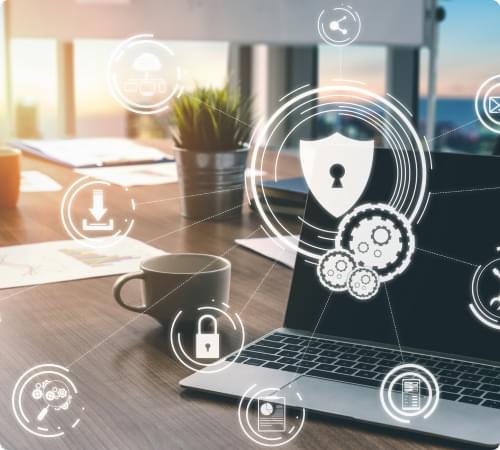 Frequently Asked Questions
Filled with much confusion?  Reach out, we'll be there!
Certain flash and pattern imagery in the video can trigger seizures in viewers suffering from photosensitive epilepsy. That's why many broadcasters across the world, including all in the UK and Japan, have adopted regulations to ensure all content broadcast on TV passes the Harding test.
We've been in the video production industry since the late 70s, so we know our stuff. In addition, we've been conducting Harding tests and fixing failed content for ad agencies, broadcasters, production companies and record labels since 2010, which makes us the industry leader and a name that you can count on.
The quickest way to get your test is to submit your video online. That way, you can get your results immediately. Create an account, upload your video, make payment, and you will get your results in seconds.
If you upload online, our software analyses your video and automatically emails you your pass or fail certificate. It can also be downloaded from your user area. If it fails, page 2 of the report will give detail of the fail and problem timecodes so you know where you need to make changes. We can also quote to fix it in-house here and have experience in fixing over 4000 commercials, music videos and long-form programmes. If you're doing a manual test, we need the video from you, and we will do all the work while you sit back and relax.
We process videos from under 2 minutes all the way to 4 hours, so depending on the length of your video and the type of test you've selected, rates start at £30 and go from there. Check out our complete 
price list here.
Prices exclude UK VAT (if applicable). UK VAT is not applicable for EU VAT registered companies or non-EU users.
Absolutely! We use a secured payment gateway if you wish to pay with a credit or debit card. We also have the option to use PayPal if you prefer that.
We certainly can. Choose the option when you submit your file to ensure the Japan NAB 2006 testing algorithm is used instead of the default Ofcom/ITU.